Where the Chicken Tastes Like People
Aug 15
[video]
Aug 07
[video]
Aug 06
Movie Outlaw
There's a cool new movie book hitting the streets today…and I think you should get yourself a copy. Why? Because not only is it a book about under-appreciated/under-seen movies, but it features essays on both Lo and Dust Up! Description here:

From filmmaker and journalist Mike Watt comes a new collection of essays focusing on more than 70 "underseen" films. These include "lost" films like Johnny…
Aug 02
[video]
May 11
[video]
Mar 24
Poison Pussy Cat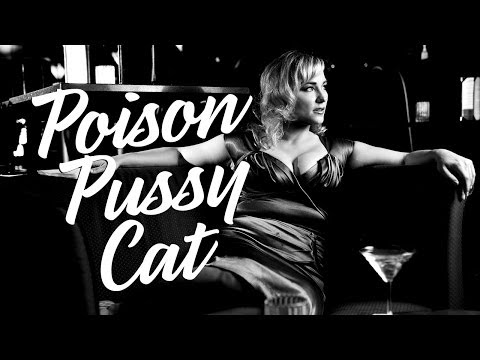 It's been  awhile since I made a new short film, and it made me realize how much I bloody miss it! Poison Pussy Cat is a fake film noir movie trailer that was made for the DrexelDance Film Festival (a yearly movie themed party we throw). The movie took home Best Fucking Picture and it was my first writer/director collaboration with Shannon Hourigan. We could not be happier with the results. Tell…
Mar 22
PUSSY TEASER! Poison Pussy Cat - full short film from Travis Betz and Shannon Hourigan this Monday, March 24th.
Feb 25
[video]
Feb 18
DrexelBox got a new look!
Hey everyone! My film company's website got a fancy new upgrade. Head on over and check it out. There's lot's of projects from me as well as other DrexelBox members. While you're there be sure to sign up on the email list so you know when and where you can see our future works.

There's a helluva lotta irons in a red hot cauldron over at DrexelBox, so you can and should expect amazing things.
Feb 12
I am a liberal Satanist!
Or at least according to this intelligent and thoughtful review of Loon Amazon. I actually love…